Worth More Than Rubies: A 90 day devotional
You need to know that you are worth more than rubies!
Get the new devotional for yourself, a friend or a loved one – for only:
$12.99
Delivering to U.K, U.S & Europe
It's Time To Realize Your Worth
This 90 day devotional for women will provide you with daily inspiration to help you draw closer to God and strengthen your faith. Designed to be read alongside your Bible, these words will help guide you in your prayer life.
Beautiful design and layout
Focussed daily reading from scripture
Space to write and journal
90 days of insightful personal reflections
Helpful action points and daily challenges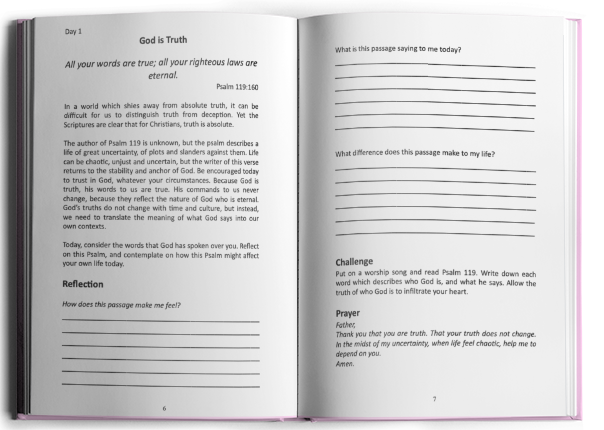 Each day begins with a Bible passage and a thought for the day, and is followed by three questions to help you reflect, a challenge to help you put God's Word in action, and a prayer.
Allow yourself to be refreshed, and reminded of the truths in God's Word as He speaks to you.
How To Order
We love our customers, so we have made ordering as easy as possible. If there are any issues, we are on hand to help. 
Get the 90-day devotion today and begin your journey.
We are certain you will love it!
Or if you were just browsing
You can head back to Life-Craft.co Home